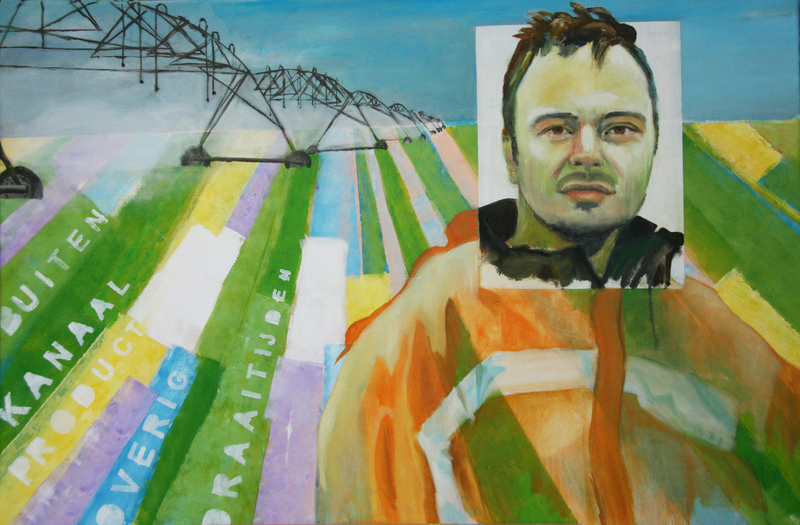 100 x 120 cm, © 2016, sold
Two-dimensional | Painting | Oils | on canvas
In this painting the farmer overlooks his vast land while radiating overview, control and proudness. If one wants to manage a farm like that, one has to be part of his land. This has been depicted by his transparent clothes. The pivot (for irrigation) and text reflect with which kind of systems this field manager has to cope. Because the pivot reaches out to the horizon, and because the land has been painted more or less perspectively, the size of the farmland is stressed. The used colours express the freshness and energy with which this young farmer runs his farm.
Stuur als kunstkaart

Vanaf € 2,95 excl. porto