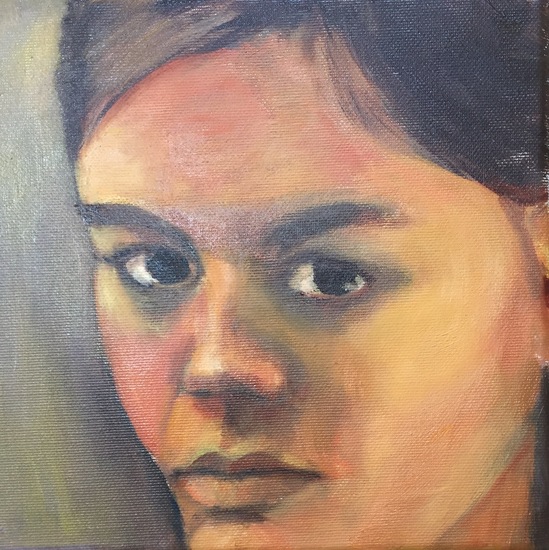 20 x 20 cm, © 2016, € 99,95
Two-dimensional | Painting | Oils | on canvas
Do you want to see how a portrait is painted? The first strokes of the brush are course and one can hardly see which direction the work will take. First coloured areas are painted in a coarse way with a large brush, and gradually finer brushes are used. Layer over layer is painted, this results in a vivid portrait, because one will always see some of the colours used in a layer beneath. Somewhere in the video I swipe the background away and I paint it all over again in another colour. Sometimes I do this with a whole portrait, then I look what is left and continue painting on the vague spots of paint that can still be seen. The result can be astonishing. The measurements of this speedy portrait is 20x20 cm and in reality it has been painted in 3 to 4 sessions of 20 minutes.
Stuur als kunstkaart

Vanaf € 2,95 excl. porto